From the Schedule book an appointment.
When the appointments is complete, click the appointment block and select "Claim Appointment".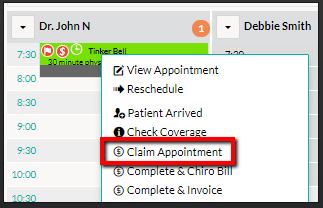 You will get the claim appointment window popup.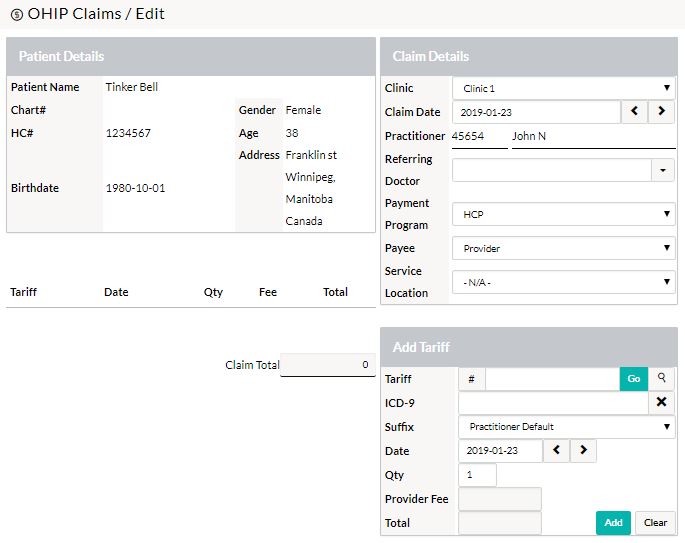 Now complete the claim details. Under the Tariff field start typing a tariff or select the Go button to get a list of Tariffs to select from. These Tariffs are also located under Settings>Tariffs.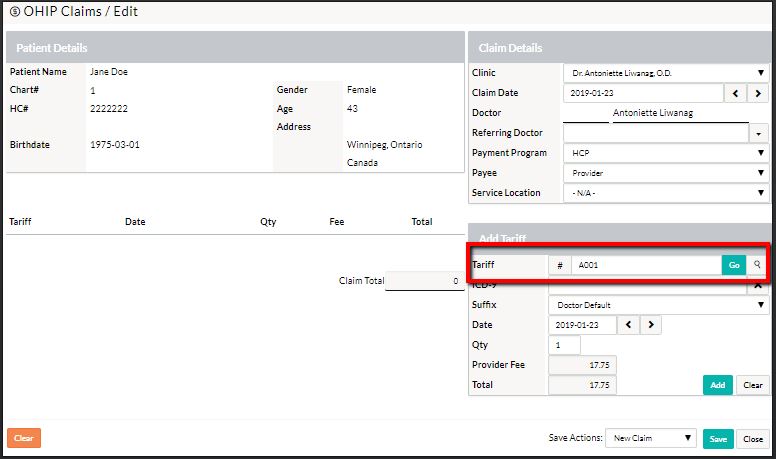 Then select the "Add button"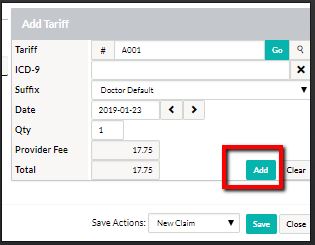 The tariff will move to the right side of the claim as seen in the image below.

Then select "Save".
The claim will be created and ready to be viewed under Accounting>Appointment Claims. Select the Status field to "New".