Add a Patient Complaint when creating an appointment
When creating an appointment, your front end staff now have the ability to add a new complaint as to why the patient is booking an appointment or choose from existing complaints.

Employee Sales Statistics Report
Want to see how efficient your practitioners are? Use the Employee Sales Statistics Report to find out which practitioners are the most efficient when it comes to their total number of hours and the total number of hours booked by appointments.
This report pushes to Microsoft Excel for easy to read statistics!
Practitioner Appointments Per Day
Do you want to quickly know how many appointments each practitioner has in a day? The new 'Practitioner Appointments Per Day' lets you see how many booked appointments each practitioner has right on the main clinic schedule.
Insurance/Third Party - No Expiry on Insurance
Does your clinic have a patient insurance plan that does not reset on a specific month, and for that fact, it never resets. Use the 'Do not Reset' when creating the insurance policy rules for a patient.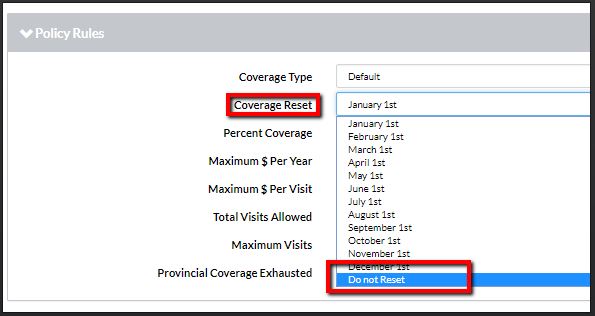 Additional Updates
Patient Summary Invoice Clinic Locational Filters added
Payment Date Column added to Sales by Practitioner
Lock Chart - adjusted location above save on a chart, added a pop-up to ask practitioners to save a chart
Updates to Letter Creation - adjustments to the auto-fill fields