Patient complaints are one of the most important items to complete in order to properly access a patient and track their ongoing progress.


Practitioners will often track:
Patient Name
Title of Complaint
Onset Date
Onset Location
Details
Priority - Low, Medium, High, Urgent
Status - Active, Inactive, Discharged


Create a patient complaint either from the patient's profile or create a complaint right from a chart.
Add a Complaint from Charts:
Open a Patients profile, and click on the Chart tab.
On the right side, click on the [+Add] button located in the Chart.



To add a new Complaint while in a chart, select the "Medical Warning" tab. Under the "Complaint History" tab select +Add.

Or select + Add next to the Complaint heading.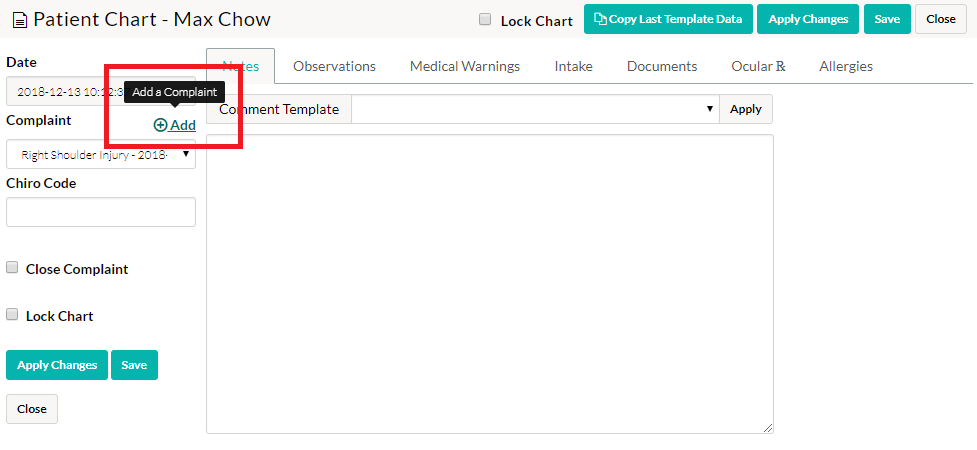 Enter in the Complaint's details and Save.


While charting, the complaint will appear under the Complaint heading for you to attach from a list.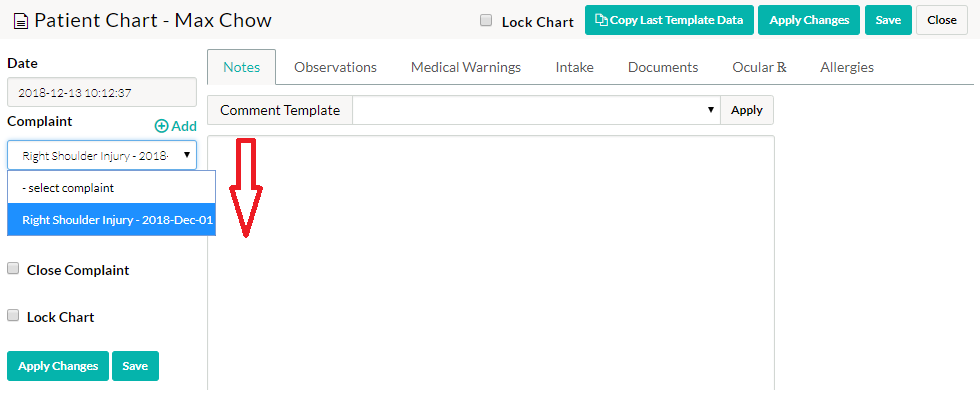 After you Save the chart, the complaint will appear in the tagline of the description of the chart along with the Date & Name of the Practitioner who created the chart.