STEPS
Manitoba Health Care Numbers
1. Go to Settings>General>Accounting tab.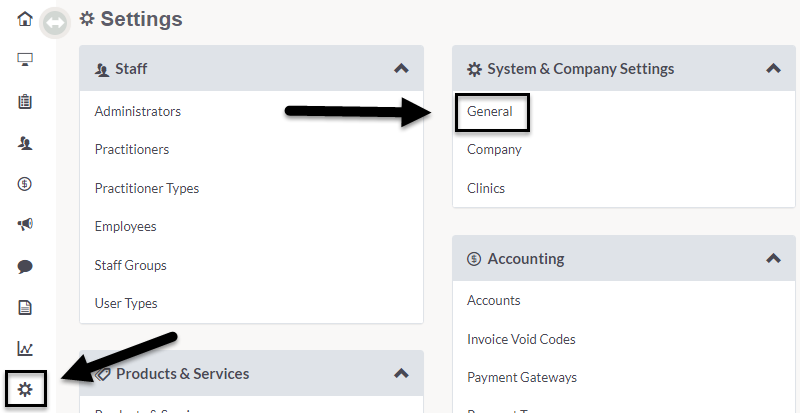 2. Enter Clinic Health Care Numbers
Scroll down to the "Clinics Health Care Numbers" section. Enter the Clinic #, Clinic Username, Clinic User # then Save. You would have received these numbers from Manitoba Health in their package.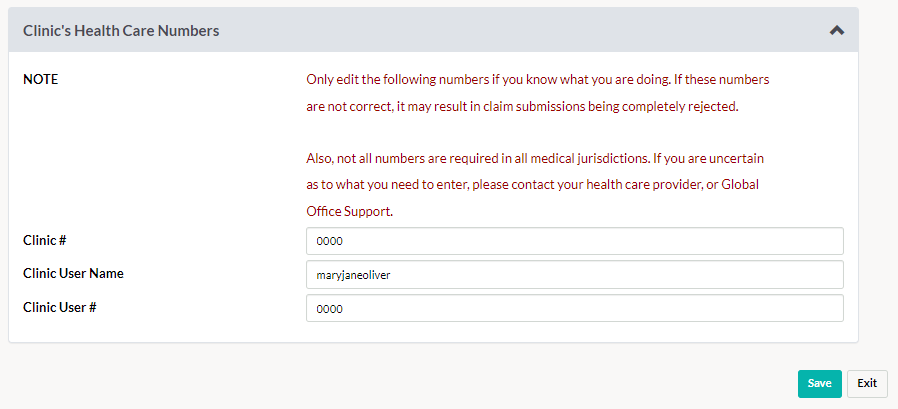 NOTE: The clinic # and the Clinic User # are the same.