Save input time when charting using customized chart notes.




Overview




Where is it?
Navigate to Settings>Staff Section. Select either Administrator, Practitioner or Employee. Click
next to the user and select the Chart Notes tab.

You will see a list of already created notes if you have any.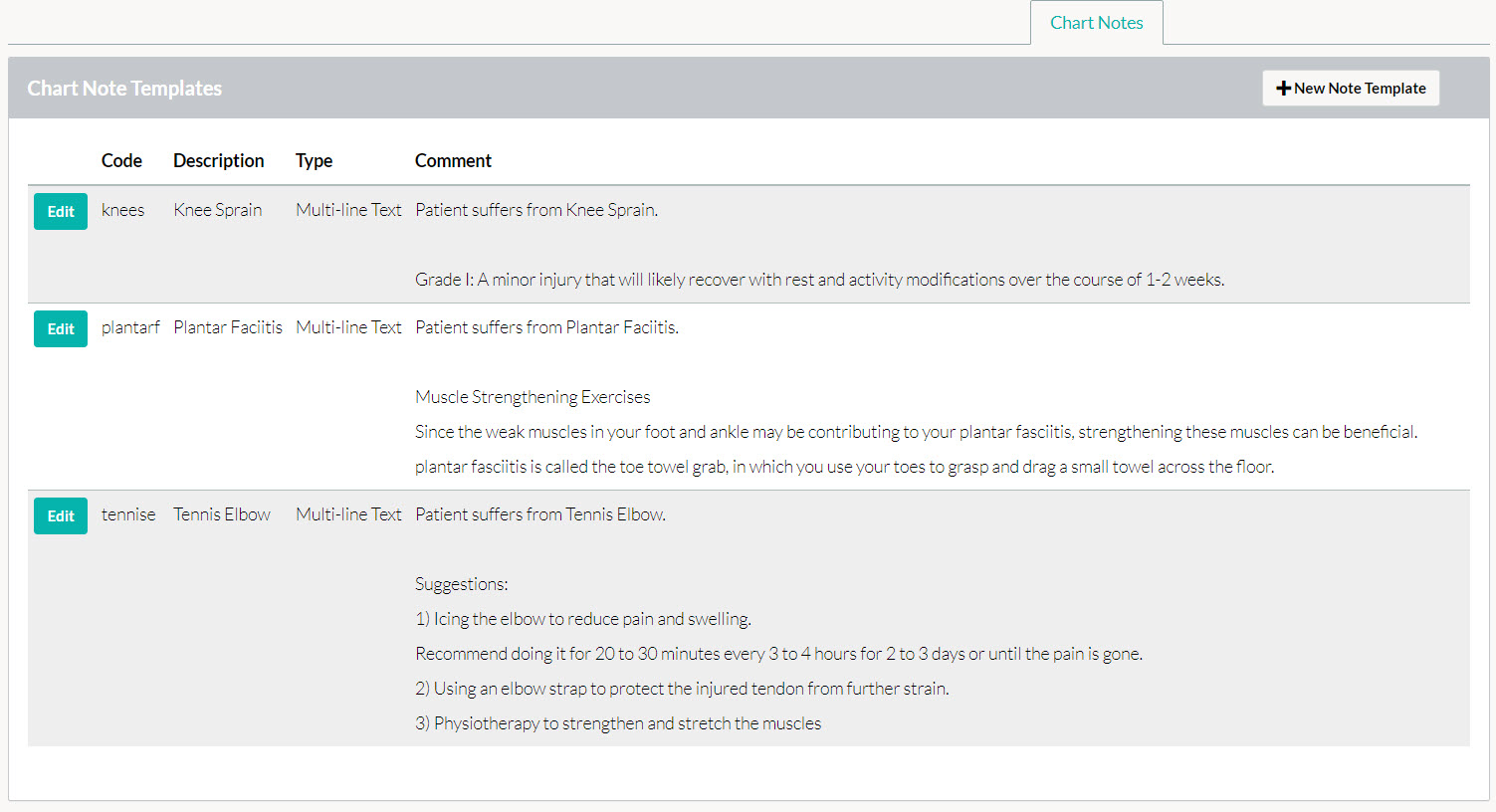 The templates are available from the

menu that appears once you start charting.
To select a chart note template either select a note code from the drop-down menu or write out the code itself and use CTRL + Space to have the note autofill the charting field.




How does it work?
To create a template, select

.
To delete a template, select edit, remove all text and save.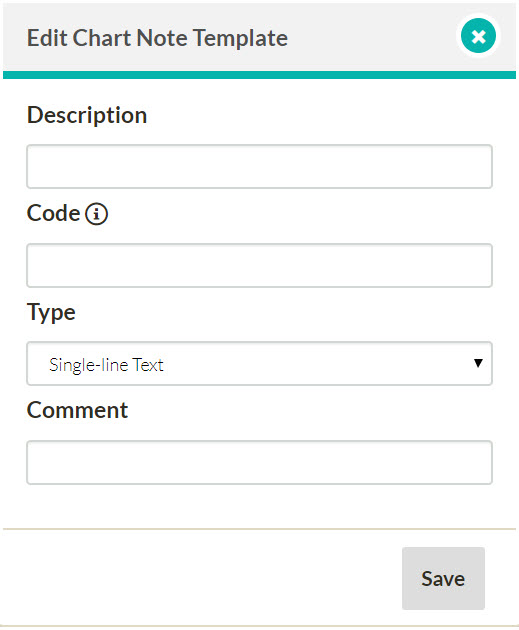 Learn more about what each field represents

| | |
| --- | --- |
| Description | Enter a name/label for the note for reference |
| Code | Enter a short code (8 characters max) to represent this note. While charting, this code can be entered with CTRL + Space entered after to replace the code with the complete note itself. |
| Type | Select if the note will require a single-line of text or a multi-line of text. |
| Comment | Enter the full note here. Formatting such as spacing will also be included when using the template |