Save input time when charting using customized chart notes.




Overview



Where is it?
Navigate to
Settings.
Under the Staff heading, choose either Administrator, Practitioner or Employee.
Click 
 next to the user and select the Chart Notes tab.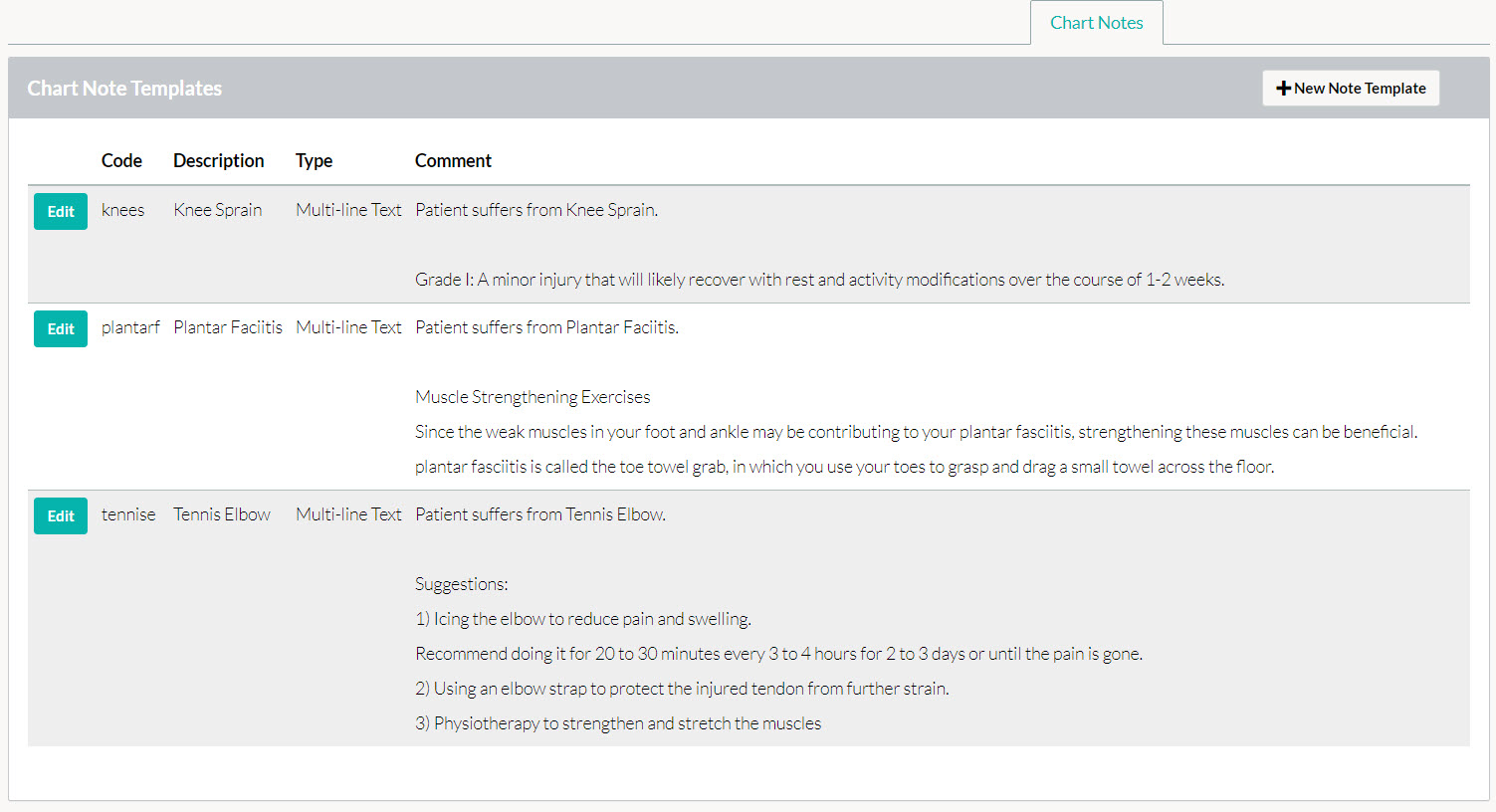 Any created templates for the user will be listed here for editing or deletion. The templates are then made available from the 

menu that appears once you start charting. Either select a note code from the drop-down menu or write out the code itself and use CTRL + Space to have the note autofill the charting field.




How does it work?
To create a template, select

 .
To delete a template, select edit, remove all text and save.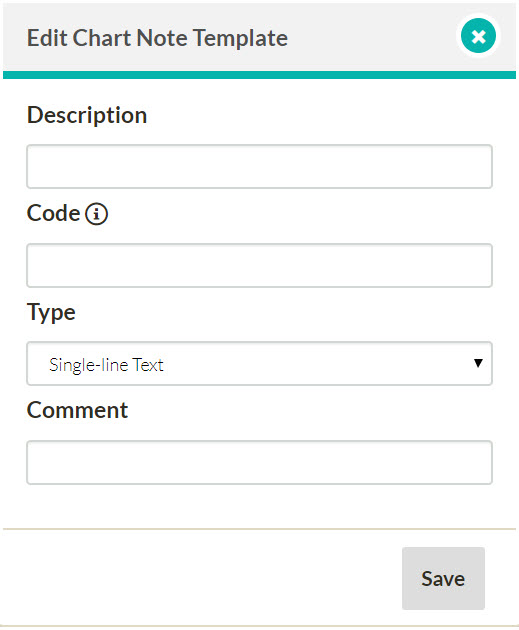 Learn more about what each field represents

 

| | |
| --- | --- |
| Description | Enter a name/label for the note for reference |
| Code | Enter a short code (8 characters max) to represent this note. While charting, this code can be entered with CTRL + Space entered after to replace the code with the complete note itself. |
| Type | Select if the note will require a single-line of text or a multi-line of text. |
| Comment | Enter the full note here. Formatting such as spacing will also be included when using the template |