Patients are able to access their portal profile by clicking their name in the top right-hand corner. Their profile will provide them with transactions, documents, a medical profile, and account settings.

Overview
Medical Profile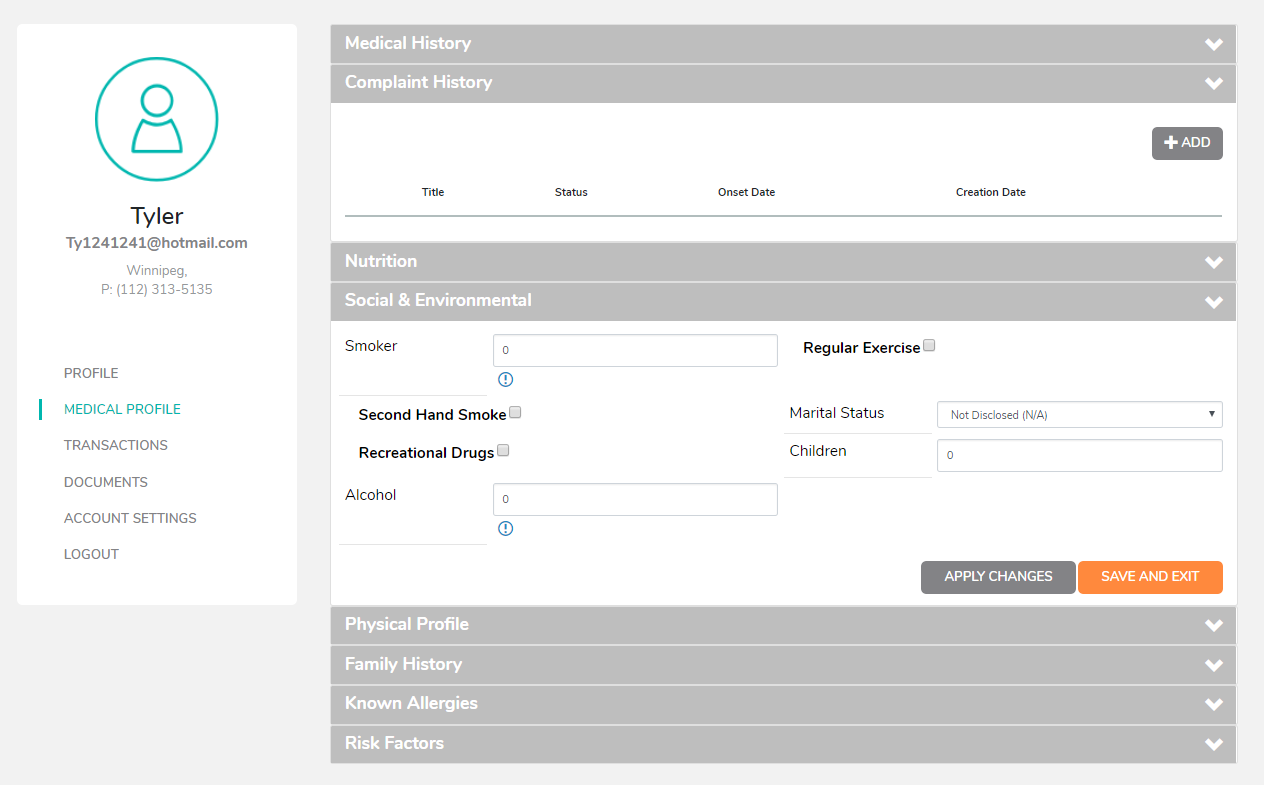 The 'Medical Profile' allows patients to fill out intake forms related to their Patient Profile.
By allowing the patient to fill out the intake forms prior to assessing a patient, practitioners can save valuable 1-on-1 time assessing the patient while looking over additional information such as medical history, nutrition, physical profile and more.
Patient Profile - Intake Forms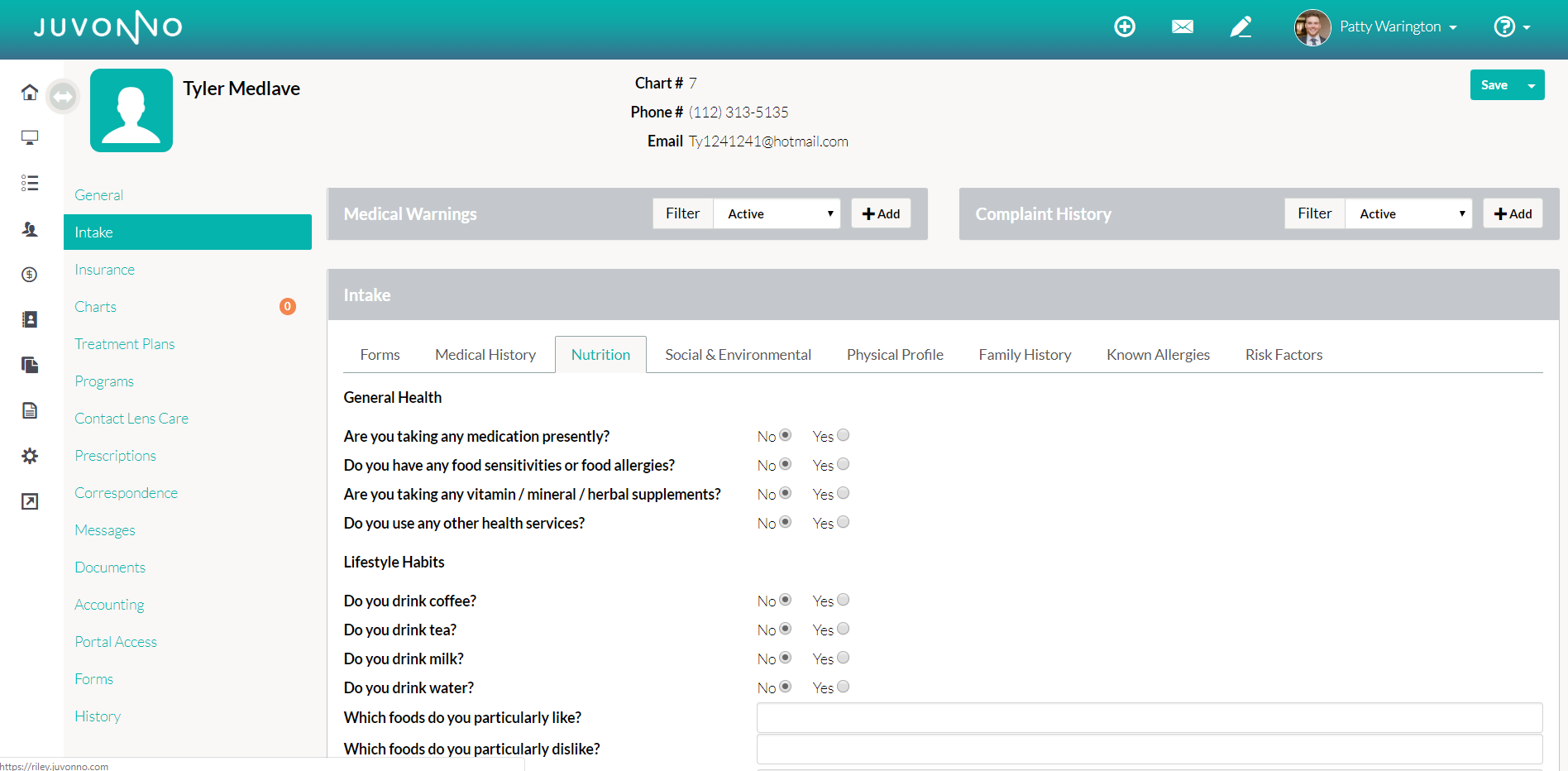 Inside of your clinics Juvonno system practitioners can access the medical profile forms under the 'Patient's Intake Forms'. 
When the forms are updated by a patient they will be automatically updated in the patient's profile.
Transactions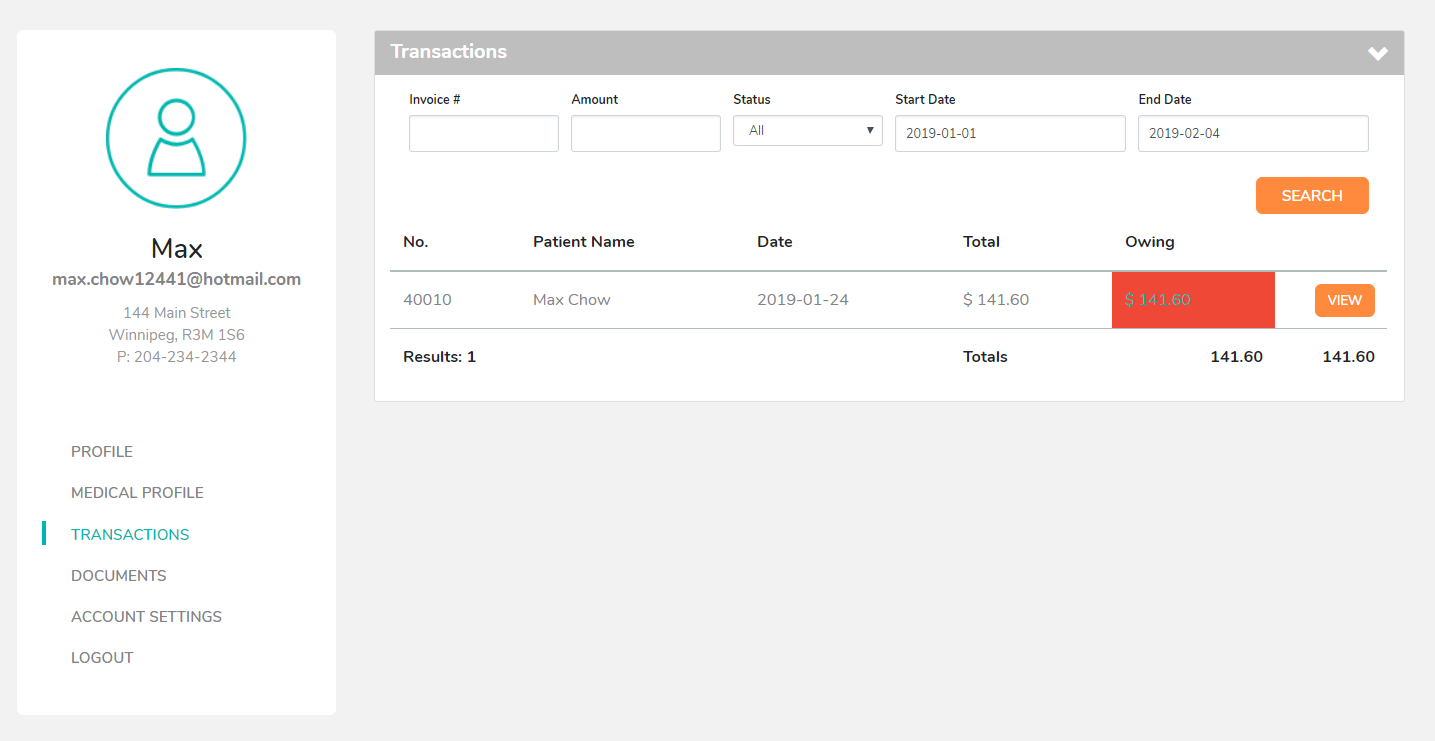 Patients can view their past transactions through their patient portal under the transactions in their patient profile.
The transactions tab allows patients to also download the PDF of their invoice and submit it to their insurance provider.
It also allows patients to see a list of all past transactions, including easy to read visuals on 'owing' amounts to select invoices.
If you have registered with Stripe or Moneris patients are able to pay their outstanding invoices through the portal.
The Payment Gateway has to be enabled for these payments to be made under Settings.
Documents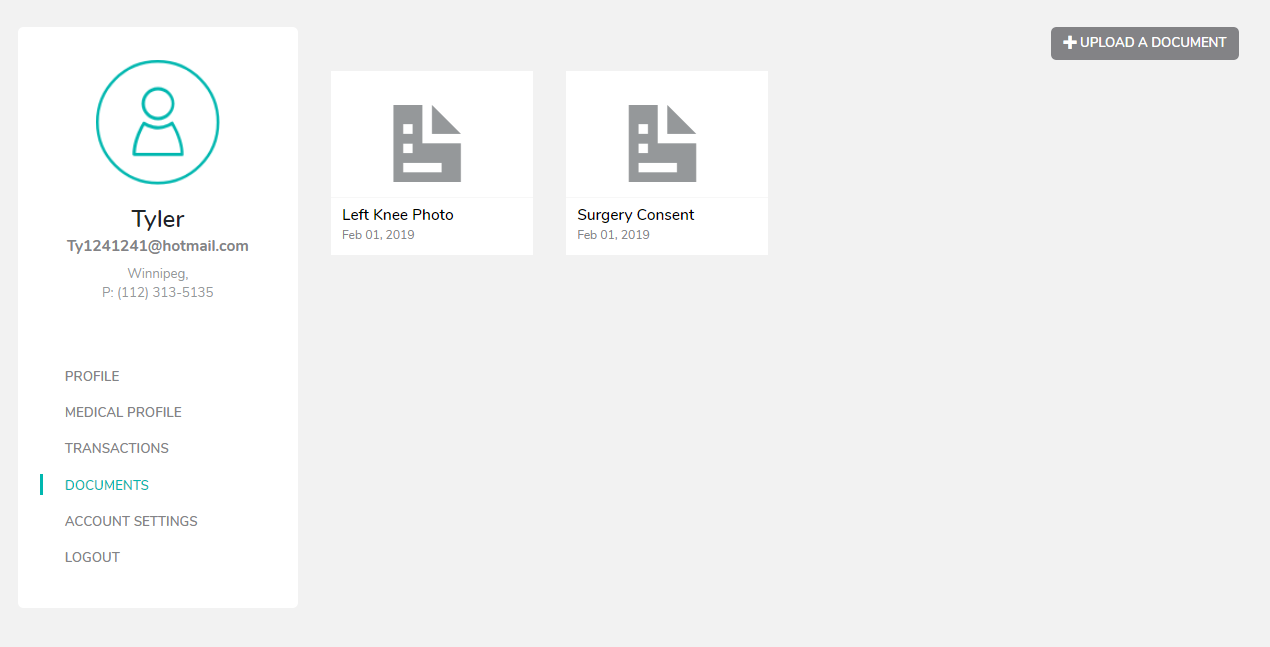 Patients are able to upload and share documents that will be accessible inside of their Patient Profile, making practitioners updates on documents and treatment progress much easier!
By simply clicking on the 'Upload a Document' button, patients can select images and documents from their local computer to share with practitioners in their patient profile.
Patient Profile - Documents

When a new document is uploaded by a practitioner to the patient's profile, the practitioner can select if they want to share the document directly to the patient's profile. To learn more about documents in a patients profile, click here.
Account Settings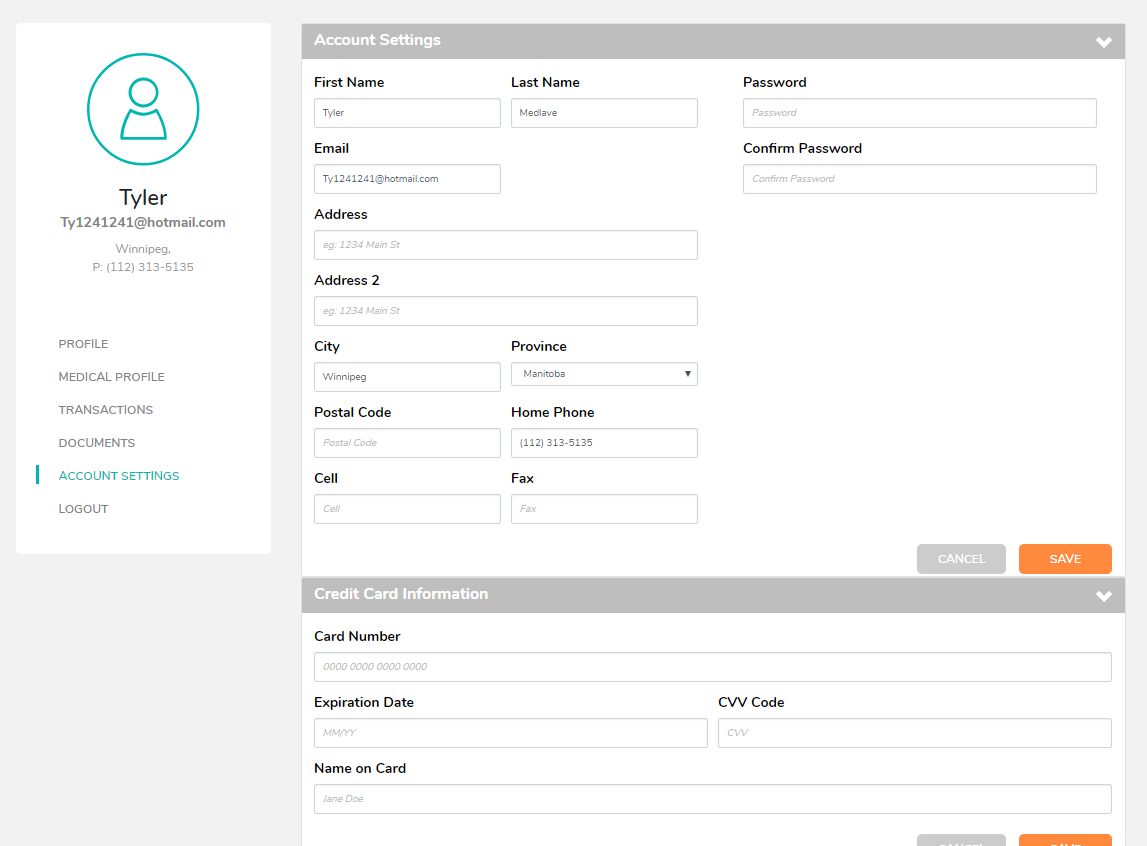 Patients can update their Patient Profile settings that will update in real time, along with storing a secured credit card on file for transaction payment processing.