Use your Juvonno Portal to allow Patient to Book Appointments, further streamlining your booking processes and saving your clinic time!
Booking Process
1. Login
The patient will have to log in to their patient profile on your linked Juvonno to start the process. To find out more about the login page click here.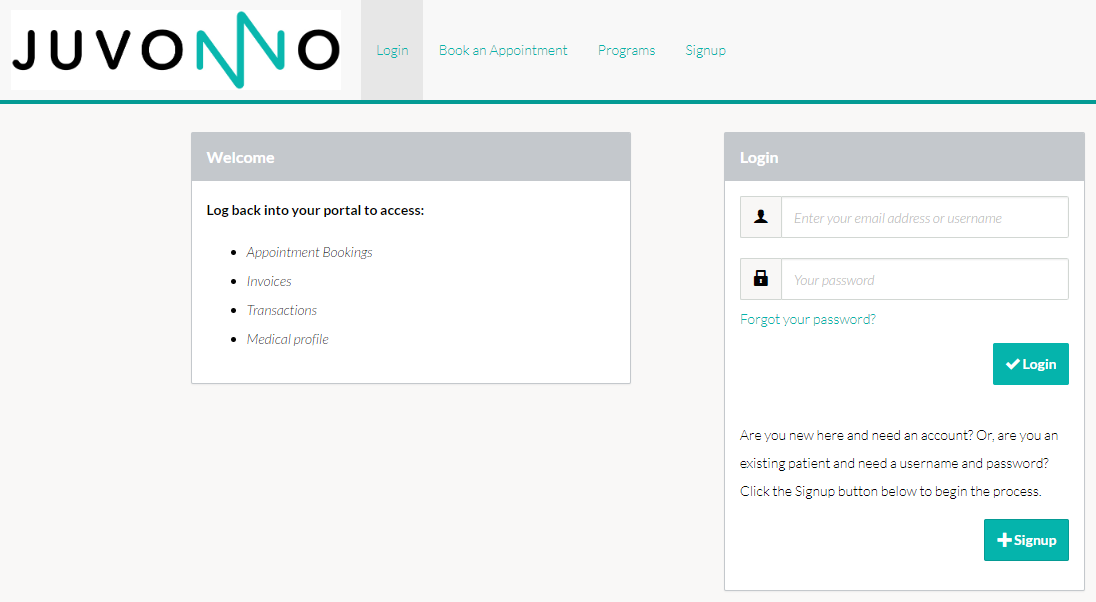 2. Book an Appointment
Once inside the portal homepage, patients can select the 'Book an Appointment' button on the left-hand side.
If they veer off onto another page within the portal, they can always click on the 'Book an Appointment' on the top toolbar.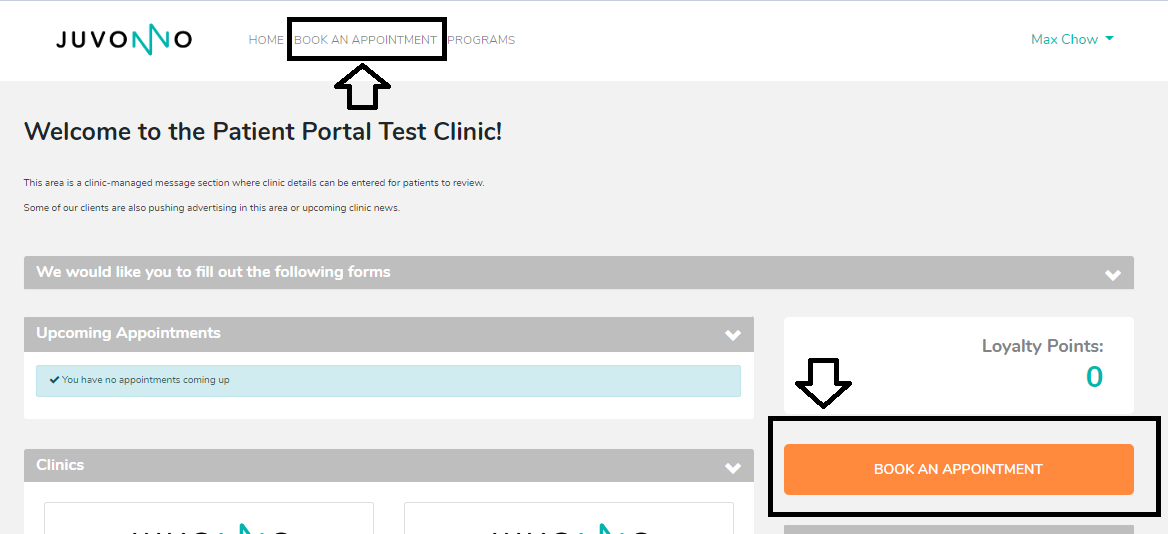 3. Select Clinic
Starting the appointment booking process, the patient will have to select the clinic they would like to visit for the service.

4. Select Practitioner
After selecting a clinic location, the patient can then select a practitioner by simply clicking on their practitioner profile card.
All practitioners are displayed but can be sorted by practitioner type or practitioner name. All practitioners will have their profile picture, credentials and bio displayed for the patient!
If the patient would like to book by service rather than a practitioner, they can skip to the next Service/Date page.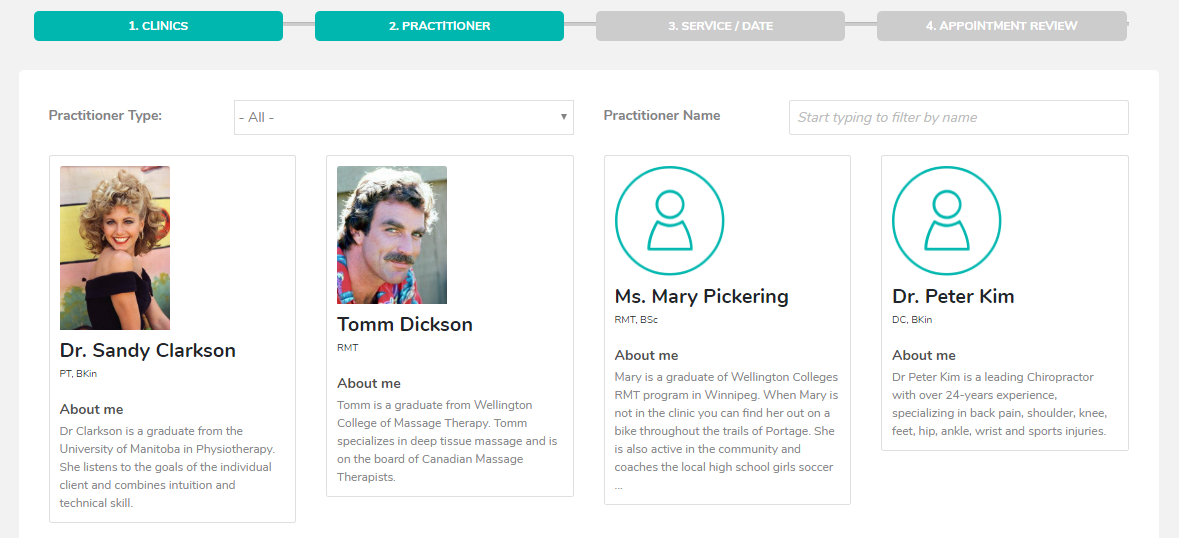 5. Select Service & Date
Patients can select a service with a practitioner that will administer over the scheduled time.
The name of the service, the description of the service, and the price of the service will be displayed. To adjust the formatting, simply adjust the services profile in system settings.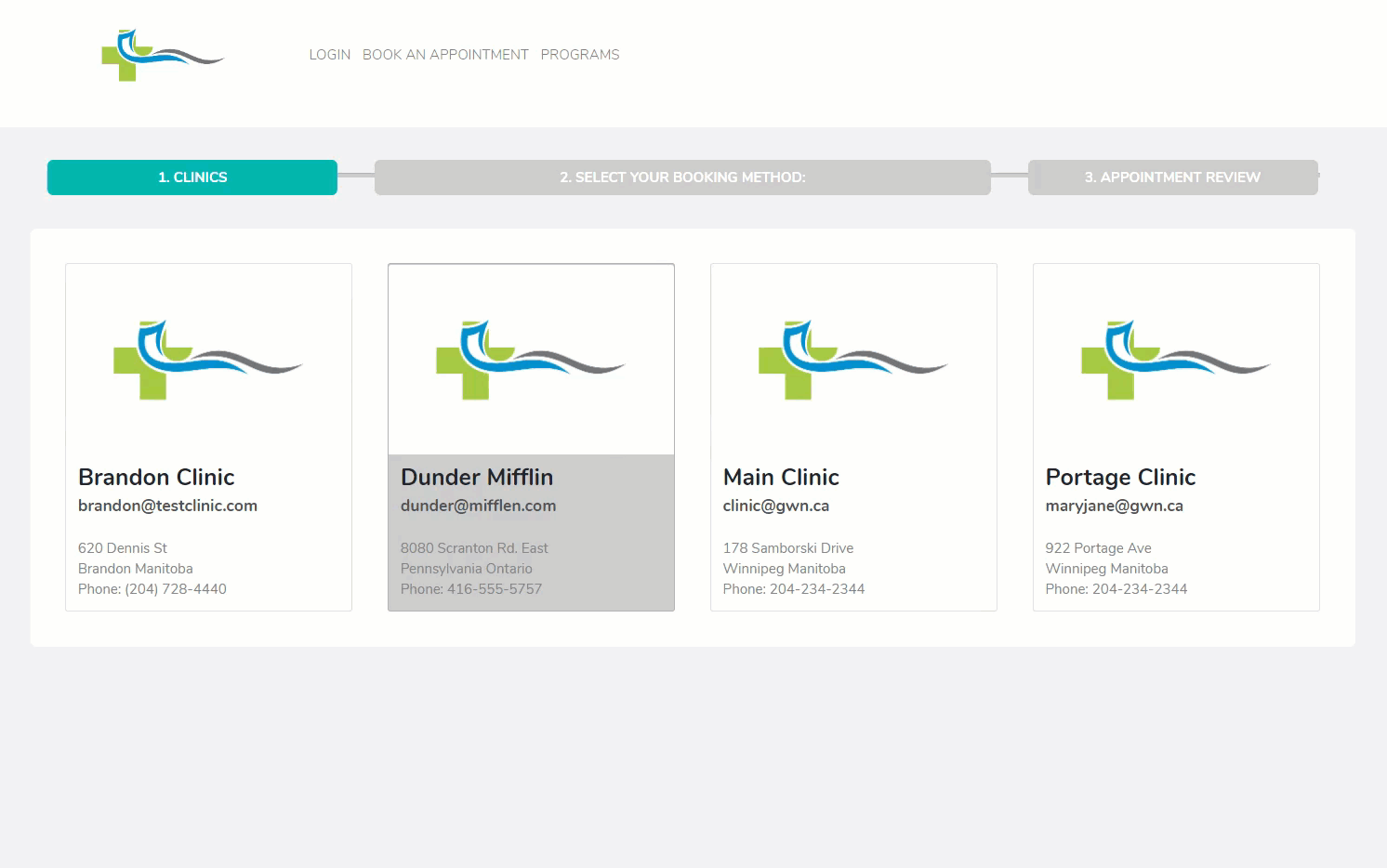 6. Review Appointment
Patients then can review all the details of their appointment booking from the clinic location, the practitioner, the service, price, and date.
If your clinic would like, they can force a consent form that patients can view and verify that they understand the conditions of appointment consent.
Patients can also leave your clinic a message that will be sent directly to your Juvonno system.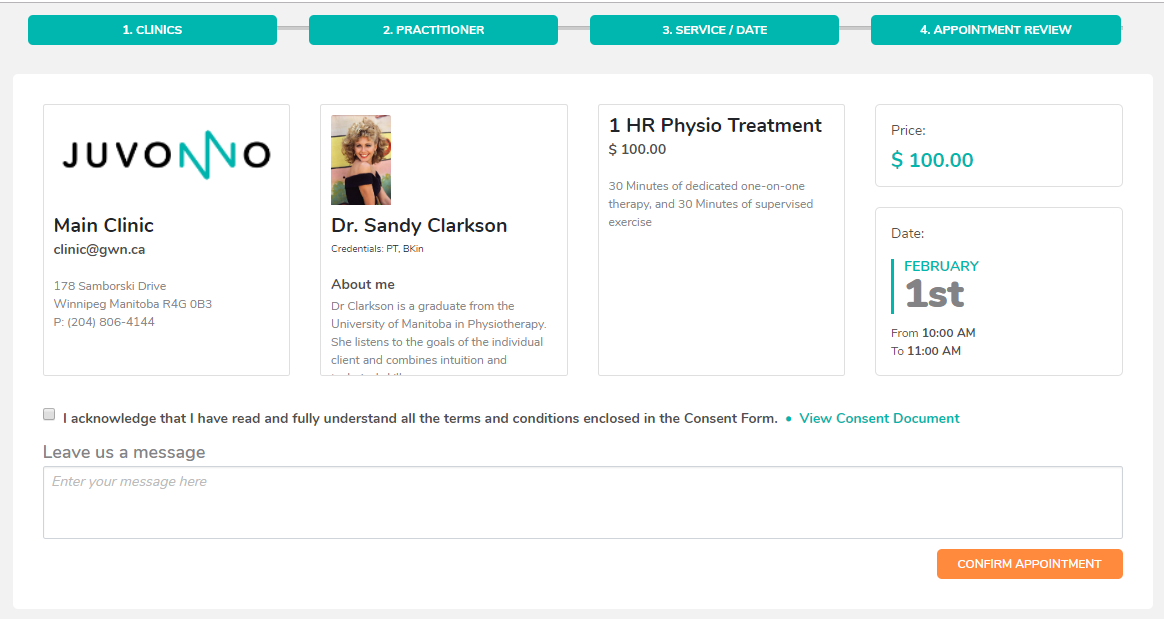 7. Portal Homepage - Upcoming Appointments
Once the appointment has been booked by the patient they will be redirected to their portal homepage. The patient will be able to see the upcoming appointment details, and if all appointments have to be verified by a Juvonno administrator then a 'pending appointment' tag will show.