Important Notes:

Please do not use symbols or special characters when creating these charts under any of the elements.

i.e. Do not use any of these: @#%* ( ) or any other symbol.

Radio button: if you have 2 questions and use the radio button then only 1 of the questions will be able to be selected.

i.e. "Do you smoke?" yes or no - only 1 option will be able to be selected.

Every question should be in its own row for best formatting and view in the patient profile and when creating a pdf. This applies to creating both a chart and intake form.



Export to PDF - If your PDF version of the chart does not show the entire Field Name, go to Settings, Form and Chart Templates, edit the template, double click the Field Name and add a space to the end of the row then Update Element.


1) Navigate to Settings > Forms & Letters and select Intake Form & Chart Templates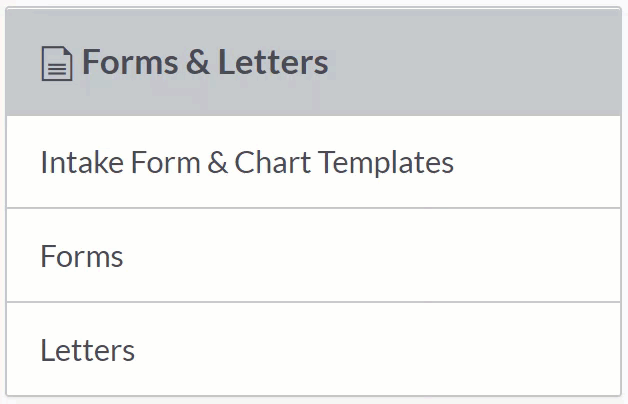 2) Select + New Chart Template or + New Intake Form Template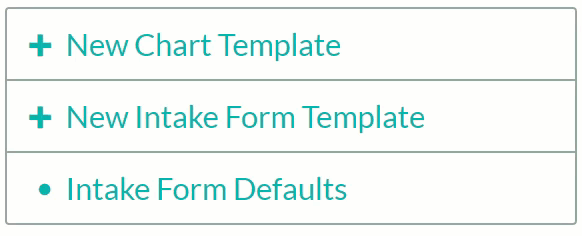 3) Enter a Chart Name, Tab Name and Description (optional)
(The Tab Name displays for Practitioners during Charting.)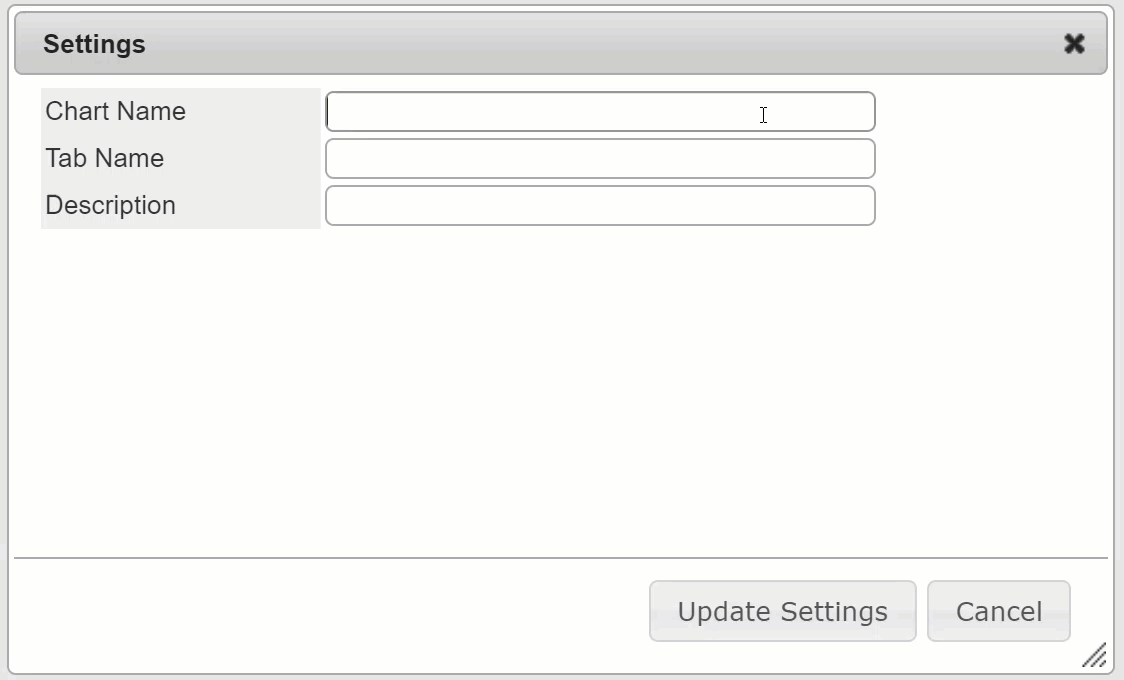 4) Drag & Drop a Category element and Row element to the Form View
a) Select the Category's name to edit and access its details
b) Select the Row's wrench icon to edit its details and add column separators
c) Select the Row's clone icon to create an exact copy of the row below\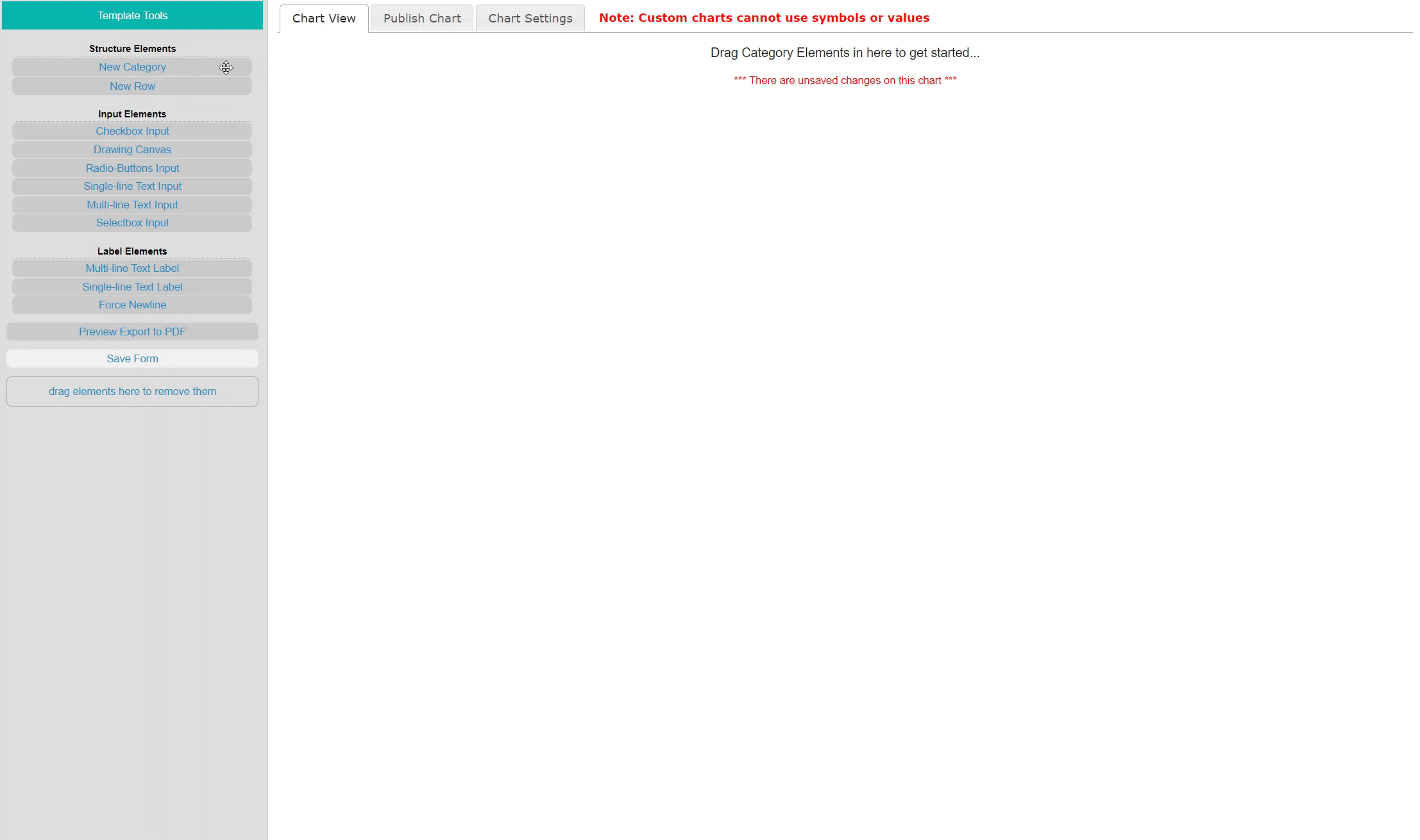 Set a Category to be closed by default when charting by selecting the checkbox:







5) Proceed to add elements from the Tools menu based on preference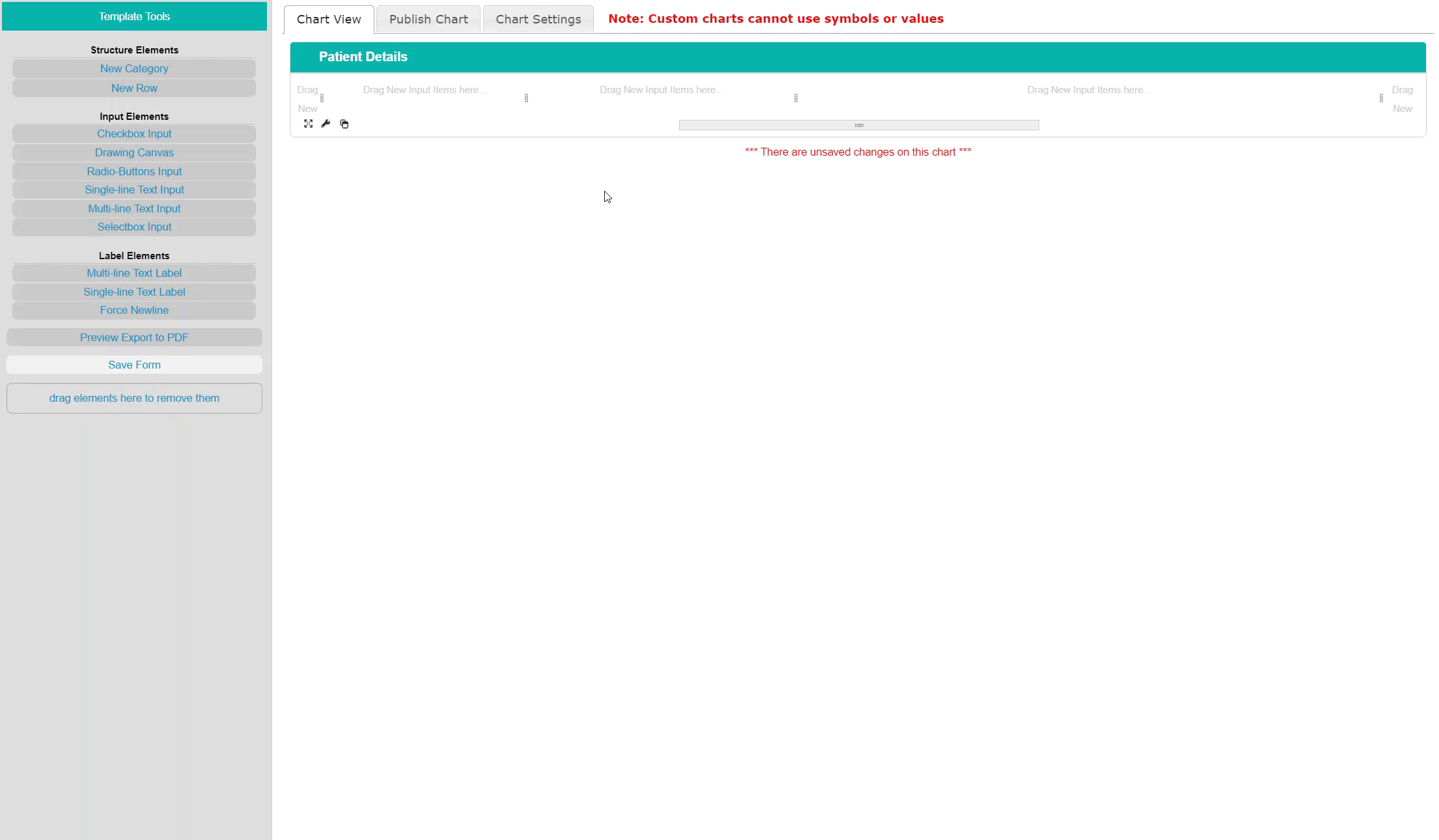 6) During the editing process, be sure to select Save Form and Preview Export to PDF
In doing so, you can better format your chart or intake form for PDF output.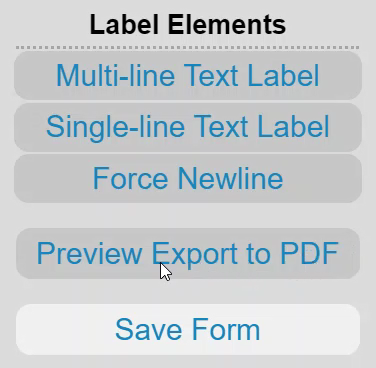 How to create custom Forms 1 – Getting started (rows & columns)
How to create custom Forms 2 – 2016 – Adding checkboxes etc.
How to create custom Forms 3 – Editing and Assigning to Practitioners