Resources are used to assign rooms, modalities or any other reserved items that have limited availability at any one time.
Overview



How Does it Work?

Resources are utilized while booking appointments on the schedule.




The appointment will state what resource has been scheduled.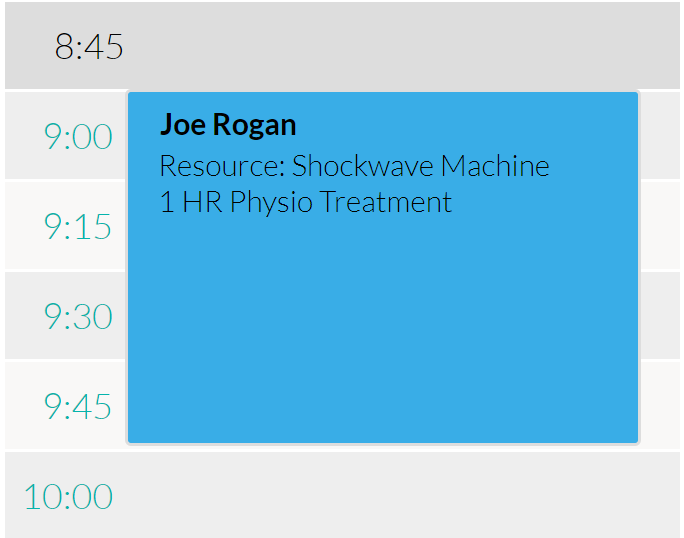 If a resource is not available or is currently in use, upon attempt of booking another practitioner with this resource at the same time will display an error message.




Optional : Assign Resources to Practitioners

Navigate to a Practitioner's Profile and edit their Availability.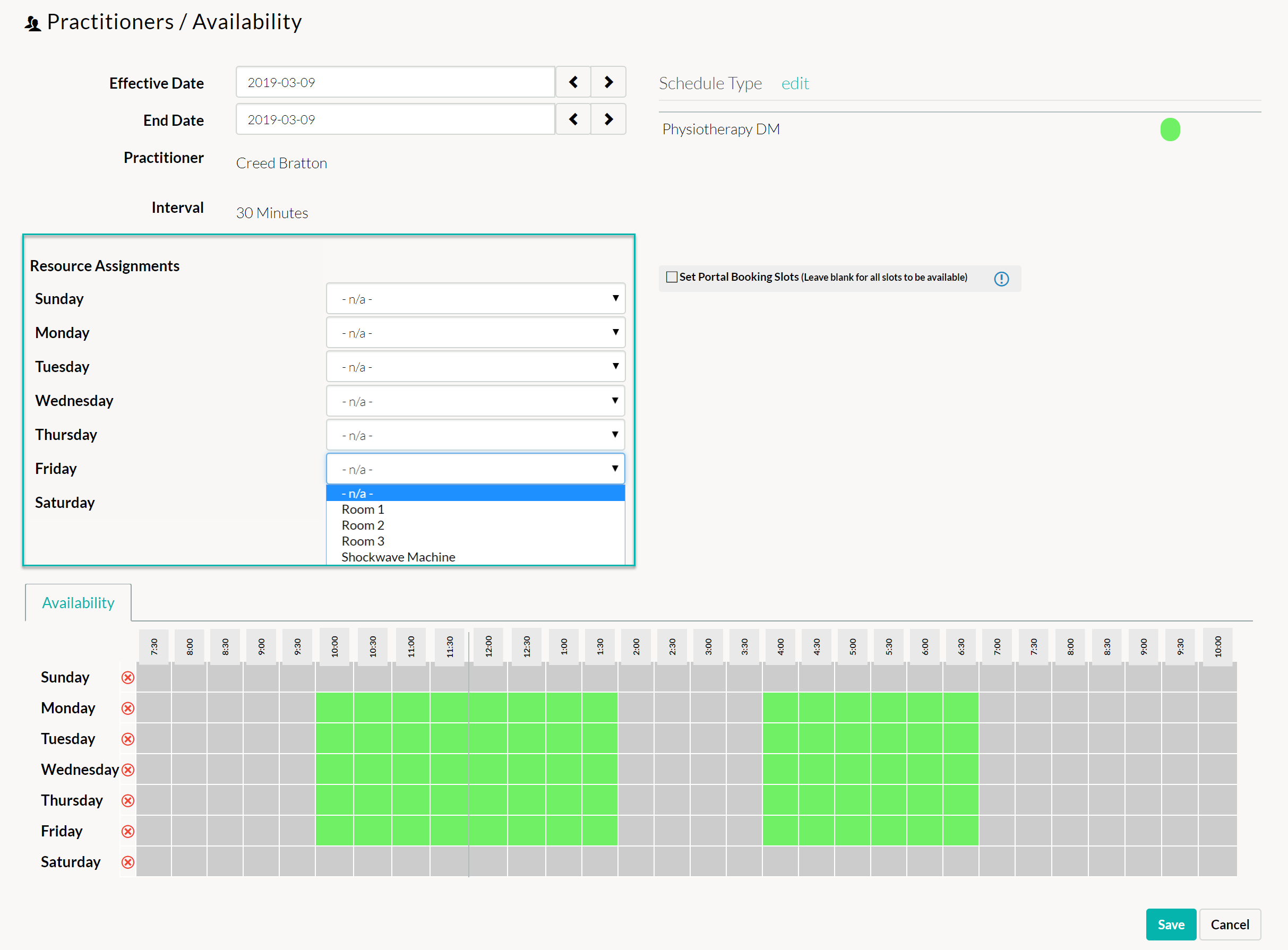 Select from the drop-down menu which resource will be assigned to this practitioner.



Optional : Resource Dashboard
Enable an administrator/practitioner's schedule view to include a Resources filter.








Navigate to a Practitioner's or Administrator's Profile and enter the Preferences tab.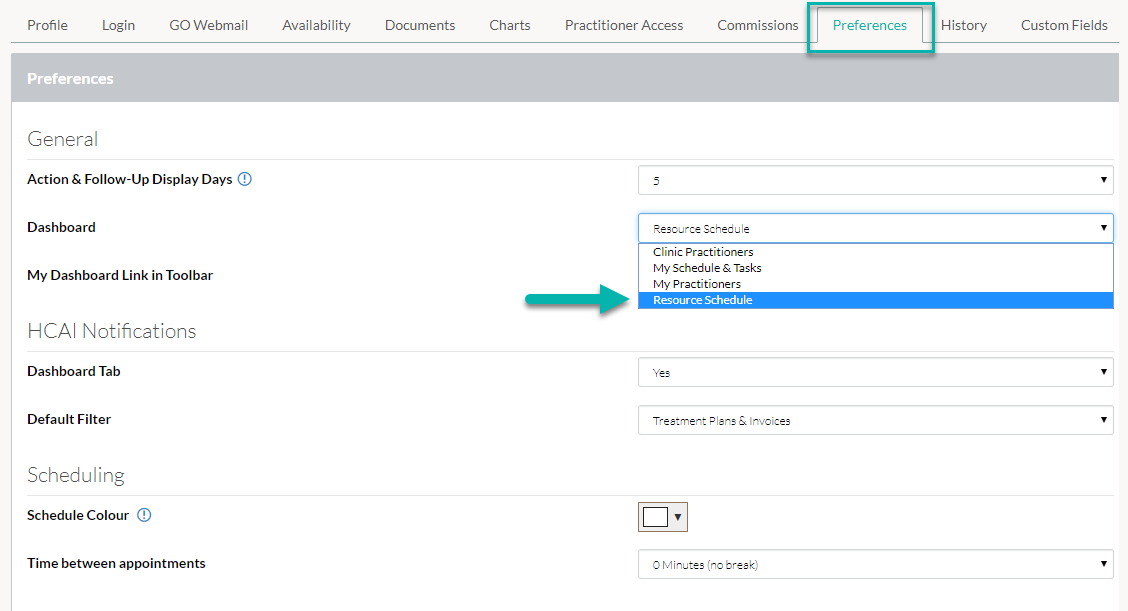 Locate Dashboard, select Resource Schedule from the drop-down menu and Save.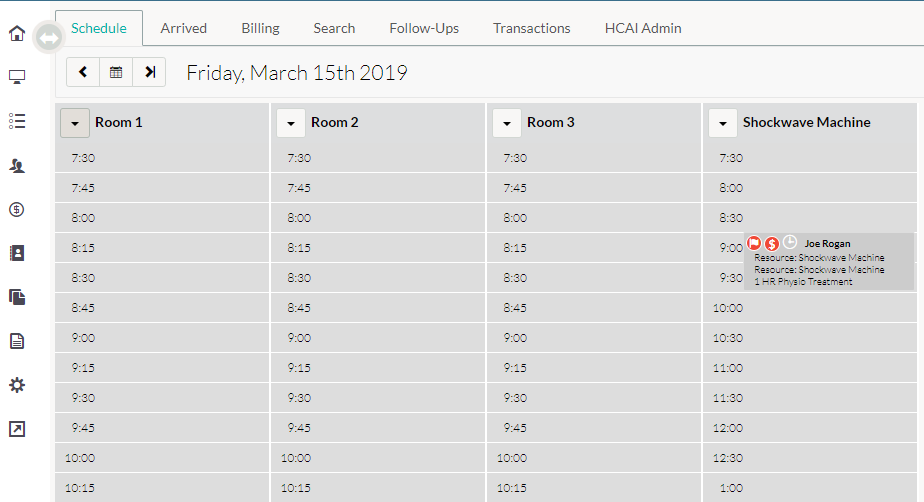 The main schedule will default to display resources and their bookings.

To switch back to the original practitioner view, select Practitioners on the top right.

| | |
| --- | --- |
|   | TIP: When booking an appointment from the resource schedule itself, don't forget to select a practitioner. Otherwise, the main schedule will not display this booking correctly. |