Follow-ups are used to assign staff with further action towards a patient on a future date.

There are various ways of following up that assist in the communication of your team.


i.e. A patient does not schedule an appointment following their treatment. The patient is not sure of their availability at the moment and they need to check their calendar. In this case, a follow-up can be attached to the patient and assigned to an administrator in a few days to have them call and book the patient.








How Does it Work?
While there are many areas of Juvonno that have this function, the most
commonly-used methods to schedule a follow-up are:

1) Select the appointment from the schedule, and choose Schedule Followup.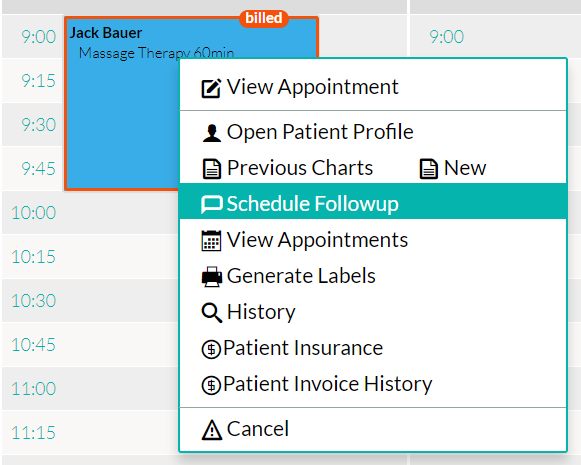 2) Alternatively, within the Follow-Ups tab located on the schedule, select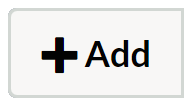 .




 Create a Follow-Up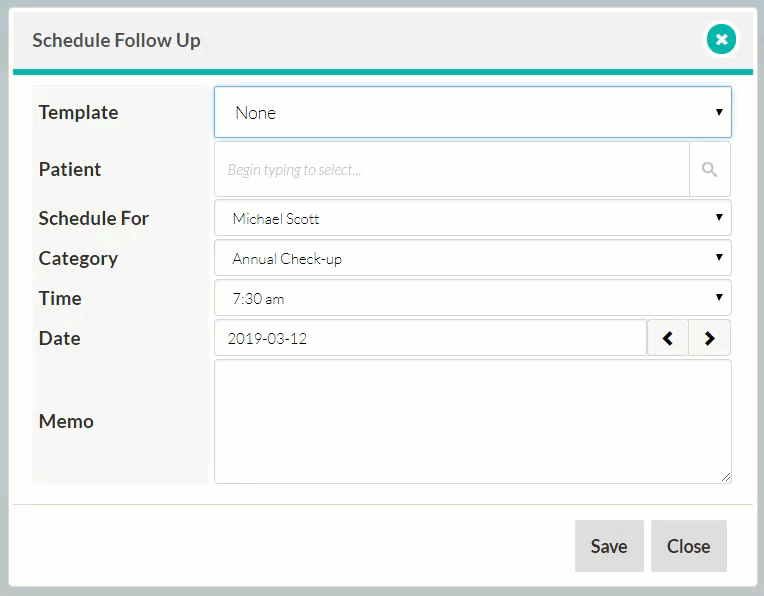 Learn more about the individual fields

 

| | |
| --- | --- |
| Template | Select from available task templates created in settings. If using the follow-up method from the appointment itself, this field will be type-to-search. |
| Patient | Type-to-search a patient. When using the follow-up method from the appointment itself, the patient field will already be entered. |
| Schedule For | By default, the user logged in will be selected to be assigned the follow-up. Select any other staff members if you prefer to assign a follow-up to them. |
| Category | Choose out of the available Follow-up categories. |
| Time & Date | Set a time and date for the follow-up to be listed for. |
| Memo | The memo will by default appear based on the task template. Modify it if it requires adjustment. |
 View Scheduled Follow-Ups
 
Created follow-ups will be listed in two areas of Juvonno: 


1) Within the Follow-Ups tab, filtered by practitioner and clinic.




2) Alternatively, in the Dashboard tab, follow-ups will appear under the Calls heading.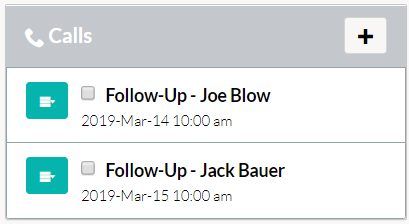 Note: Follow-ups will be logged within the Correspondence tab of the Patient's Profile
of which the follow-up was created for under the Follow Up Calls & To Dos heading.