The Receivable Listing Report is a great way to find out is a list of all receivables from patients through direct invoices, third-party invoices, and claims.
If you are looking for the total receivables within a specific time frame, create this report in excel and then modify the data based on a date range.
This report can be opened as a PDF document or through Microsoft Excel.
Location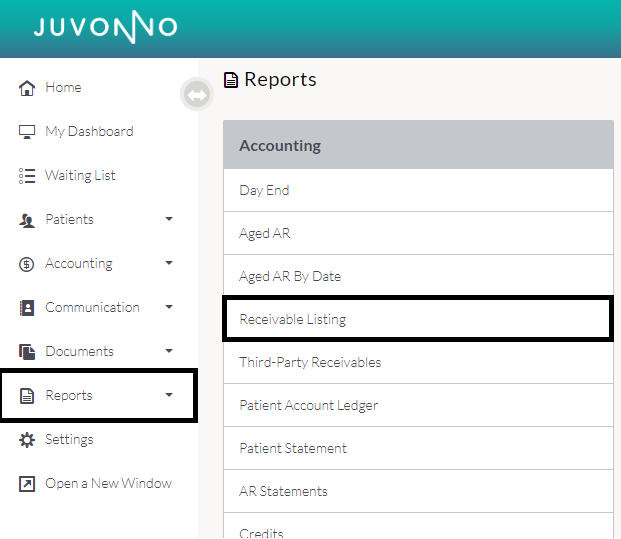 Report Parameters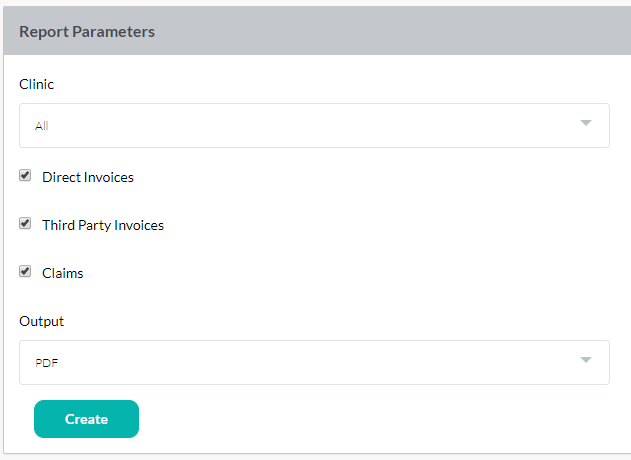 Data on Receivable Listing Report - PDF

Data on Receivable Listing Report - Excel
The report will download directly to your local computer. You may have to open the 'downloads' folder to locate the Receivable Listing Report.

Notes:
Altering the report parameters may adjust the columns and data presented in the Receivable Listing report.