Two-Way Texting allows your team to text patients and receive texts right from Juvonno. This article will walk you through how to Enable Two-Way Texting for you and your staff.
Before you begin
You will need to subscribe to JComm. Begin by choosing a paid plan and signing up here:
Step-by-Step Instructions
Step 1
Go to Settings and select Administrators or Practitioners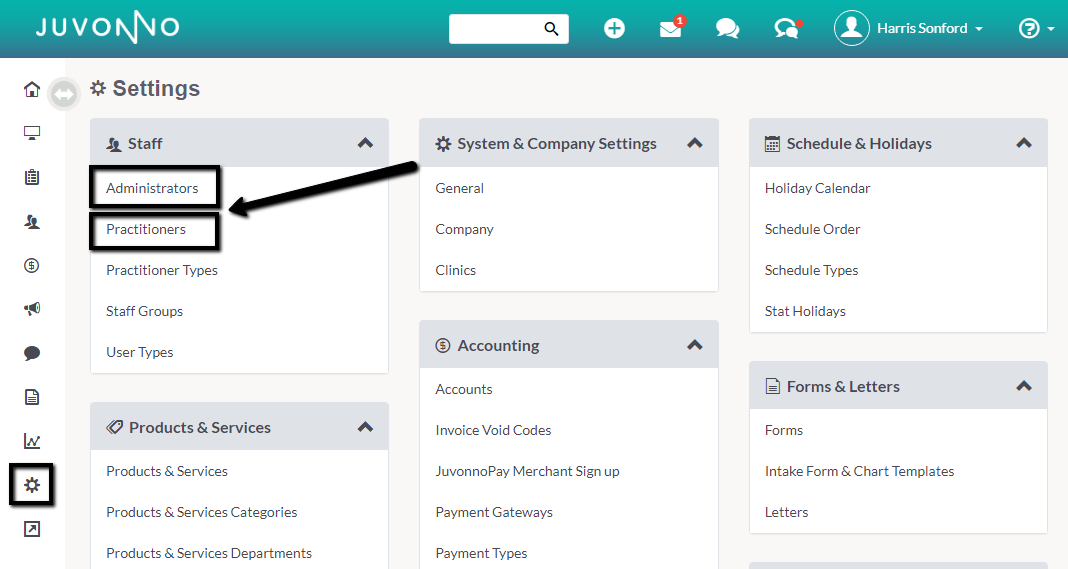 Step 2
Find the employee that requires access and select Open to access their Profile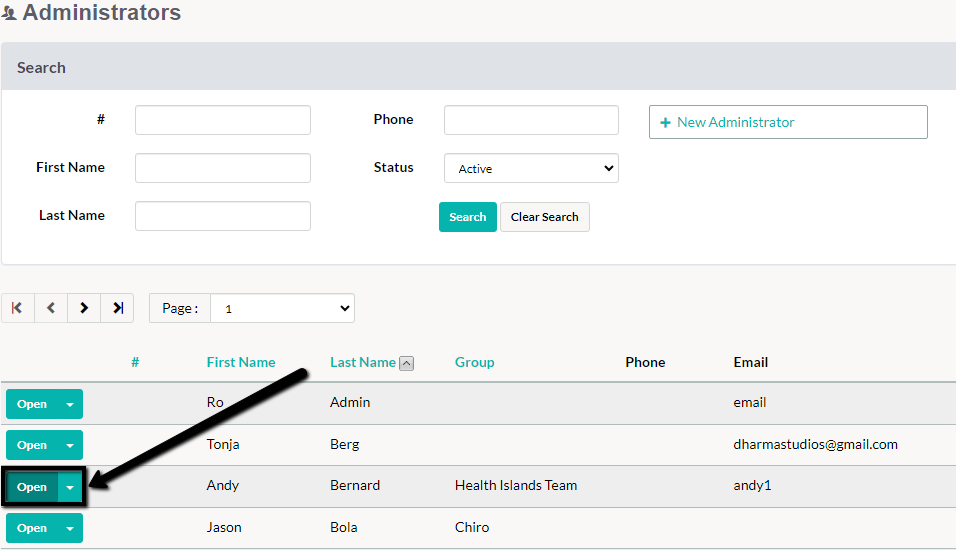 Step 3
From inside the Profile, select Preferences then find Receive Incoming Text Notifications and select Yes from the dropdown menu and Save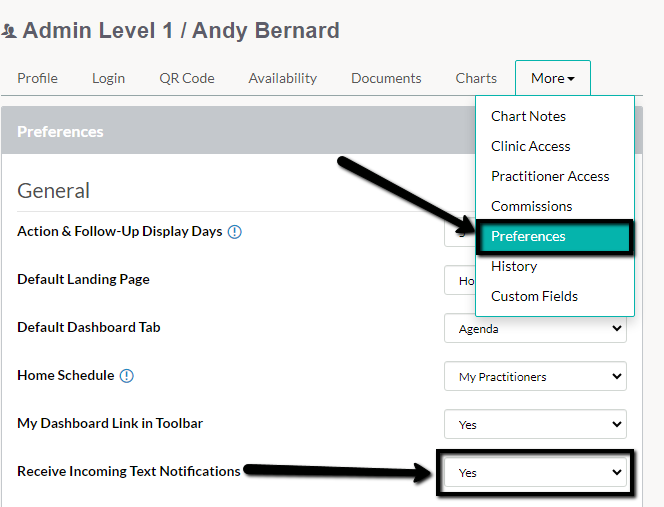 Once a user has the setting mentioned above enabled in their profile, they will be notified on the schedule when an incoming text message arrives from a patient attending the same clinic of the Administrator's default clinic. The system bases this off the cell number that is on the patient's profile - and the default clinic assigned to the patient.


*Note:
Any patients that do not have a default clinic set or are not yet existing as a patient in your system will display for all clinic's administrators (that have the setting enabled to receive these notifications).