Notes: You can only edit an invoice in the following scenarios:

▪ No Payment has been applied towards the invoice
▪ The invoice is not part of a split (i.e. Insurance/Patient)
▪ The invoice is not part of a print batch
▪ The invoice is not within a locked period
▪ The invoice is not due to a claim
▪ The invoice was not processed with a 3rd-party biller i.e. Telus / BCHealth
1. To edit the invoice, navigate to Accounting > Invoice Search .
2. Click the icon to the left of the item and select Edit invoice.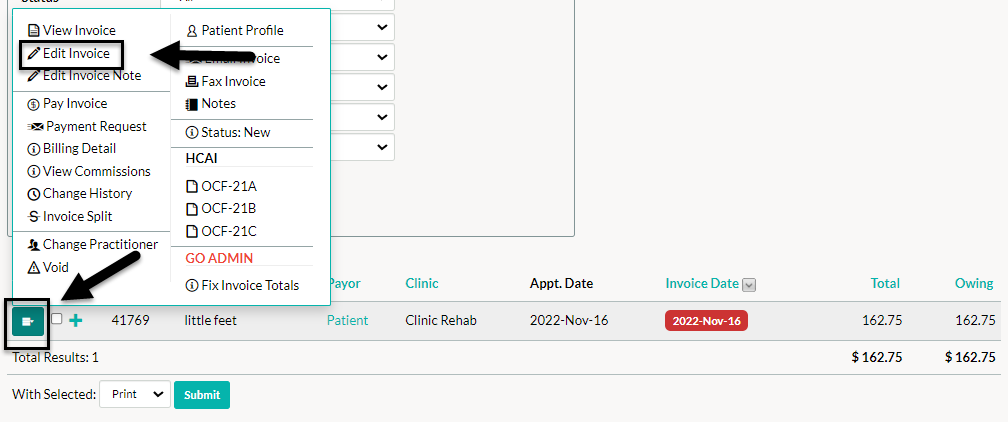 3. In the green menu to the left of the invoice select View Payments.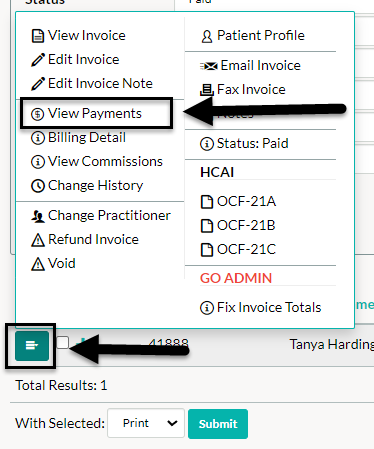 | | |
| --- | --- |
| Note | Take note of the payment details, include payment type and date |
4. Now click on the green menu beside the payment and select Delete Payment.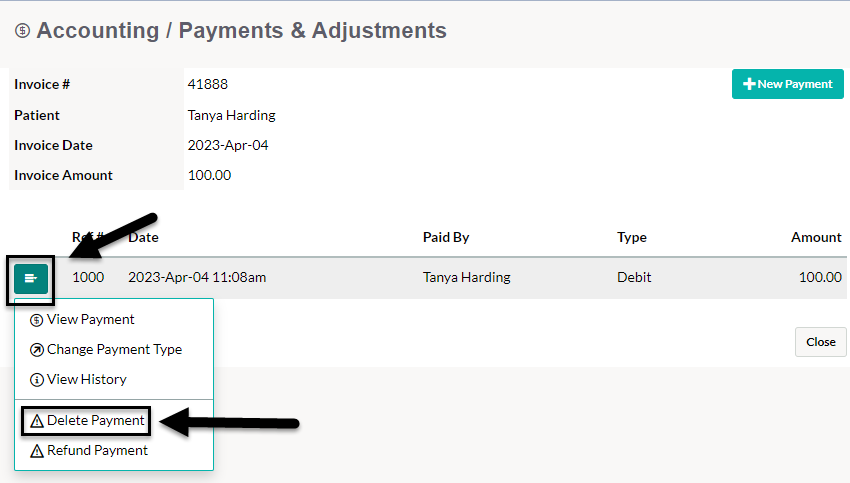 5. Once the payment is Deleted you will be able to edit the payment from the green menu on the Invoice Search page
6. After editing the invoice simply apply the payment again making sure to use the same payment type and payment date.
Or
You can void the invoice and create a new invoice.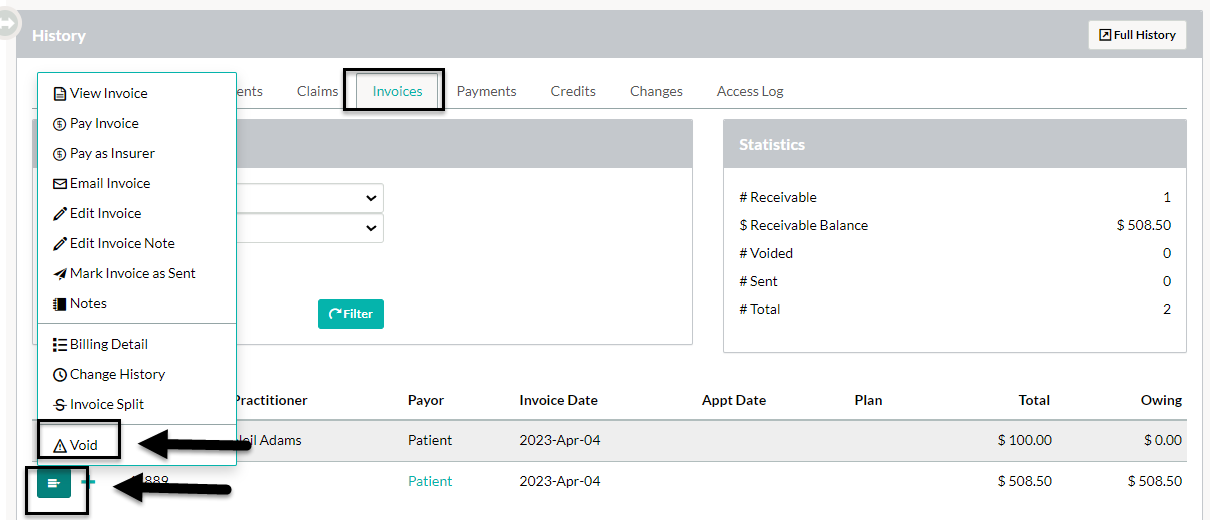 Note
You are only able to edit invoices if your User Type has the option set to Granted by going to Settings>User Types>Accounting Section>

Edit 100% Insurance Invoices.