In this article, you will learn how to assign intake forms to a product category.
---
Help ensure the correct intake forms are sent to every new patient by assigning default intake forms to each product category in your system.
Step-by-Step Instructions
Step 1
From the home page, click Settings in the left-side navigation bar.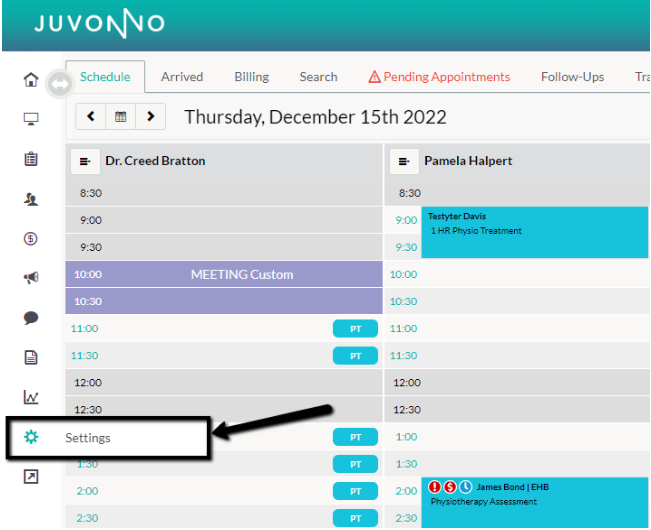 Step 2
Under Forms & Letters, click Intake Form & Chart Templates.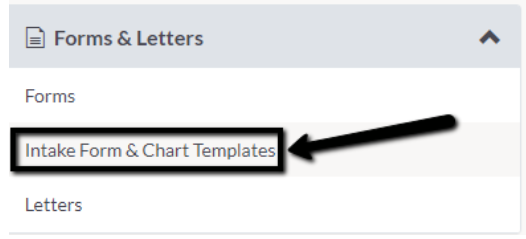 Step 3
In the Search window, click Intake Form Defaults on the right side of the page.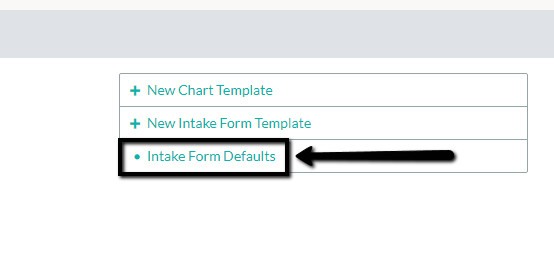 Step 4
Using the drop-down menus, you can now set your default intake forms by product category and, if managing multiple clinics, you can also do so by location.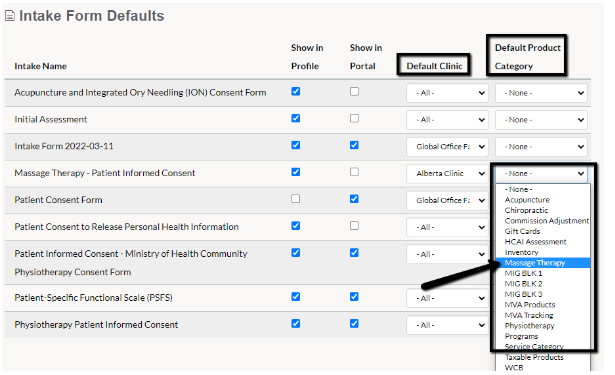 ---
Further Reading: How to Send the Patient Welcome Packet to New Patients